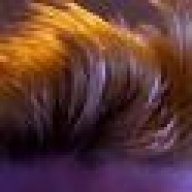 Joined

Jun 2, 2006
Messages

154
Reaction score

1
Location
Hi All,
The simple mans guide to EB Adjustable Trac Bar.
1. Leave truck on ground.
2. Remove old track bar = disconnect from frame rail bracket (remove bolt) - gently turn steering wheel until Track bar pops out of bracket (2nd person useful). Disconnect from axle.
3. Mark Tie Rods for centering = measure width from p.side Tie Rod End knuckle pin to d.side Tie Rod End knuckle pin. Measure distance from outside face of p.side Frame Rail to outside face of d.side Frame rail. Subtract Frame width measurement from Tie Rod width measurement. Divide the number by 2 (in half). Mark that distance in from each Tie Rod End knuckle pin. You now have a mark on each end of the Tie Rod which should line up vertically with the outside of each Frame Rail - when the body is centered over the axle.
4. Get someone to turn the steering while you use a
vertical edge / spirit level / plumb line / or similar
to line the Tie Rod mark with the outside of frame rail.
5. With steering held in place - measure the distance from the center of Trac bar pin on axle to center of trac bar bracket hole on frame rail - this is the new Trac Bar length.
6. Second person can release steering wheel and go make some sandwiches.
7. Mark the Trac Bar length on the ground - because you WILL forget it - and its easier to adjust the bar to marks on the ground.
8. Adjust Trac bar to length marked on ground.
9. Take special care to make sure the Frame bracket end of the Trac Bar is rotated to match the angle of the original Trac Bar end - because the Trac Bar end rotates AND is slightly angled each 180 degree turn brings it INTO then OUT OF alignment - use the original trac bar to check you have the correct alignment - this is very easy in practice.
10. Install Bushings to Trac Bar.
11. Install Trac bar
first to axle
(leave plenty wiggle room on nut).
12. Instal Trac Bar
second to Frame bracket
. Have someone turn the steering and align Trac Bar bushings with bracket hole - this is the most fiddly part. (leave wiggle room on nut).
13. With Trac Bar in place, use a vertical edge or line to check alignment of Tie Rod End markings to Frame Rail edges. Be prepared to accept a small margin of error.
14. At this point I PREFER to Jack the front wheels off the ground using 2 axel stands under the front frame cross member NOT the axle (remove steering damper if necessary) - THEN tighten up both Trac Bar castle nuts - which pulls the axle into natural alignment with the Trac bar.
15. Tighten Trac Bar adjustment lock nut.
If I Can Do It Anyone Can.
>-
Monza
Last edited by a moderator: