Active member
Staff member
Moderator
Joined

Nov 25, 2012
Messages

685
Location
It was a bit of a process but it was worth it.
I found an ad on craigslist for a 1989 Centurion Classic. Over the years I have seen these a few of these on ebay, some on craigslist on the east side, but mainly I read about the 4 Door Bronco in the archive sections of forums. When I saw this one listed and saw that it was in my price range I had to take a look and try my best to bring it home.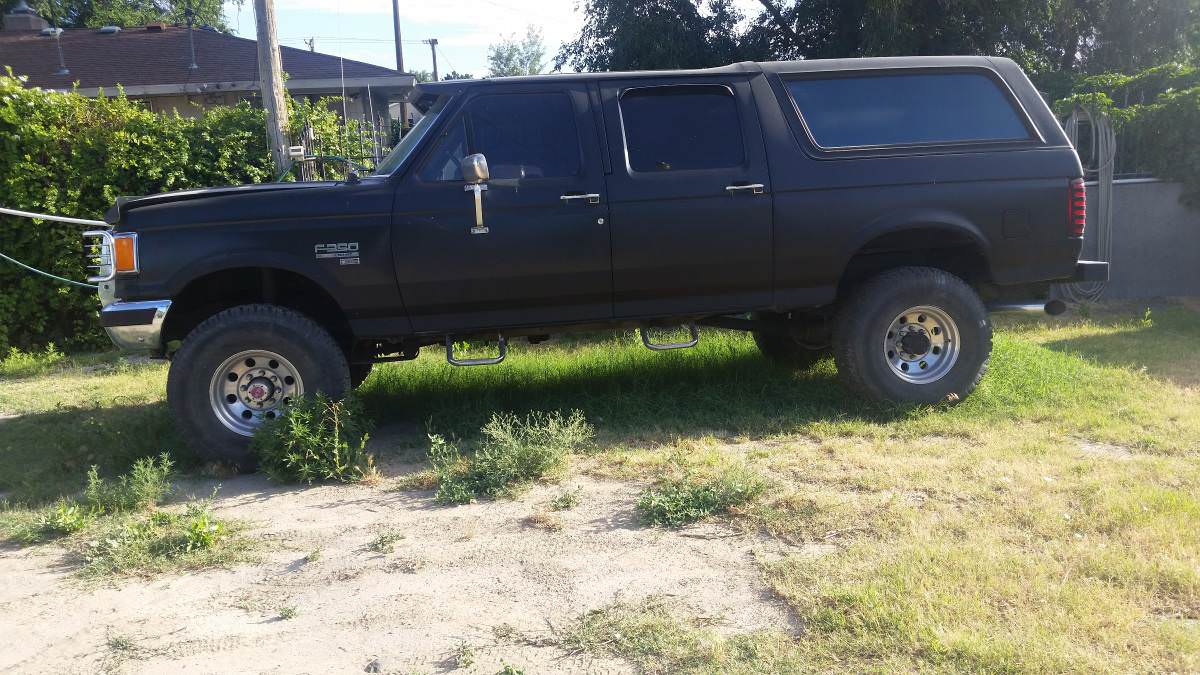 It was 2.5 hours away from my house and I had to wait to see it because of my schedule, or the seller's schedule. After talking to the seller I found out that the Bronco had been sitting for a few years in the back of their yard but it was started and moved about once every other week. That was helpful information and allowed me to I pack a few extras for the trip. Owning nothing but Fords it was easy to find some extra parts...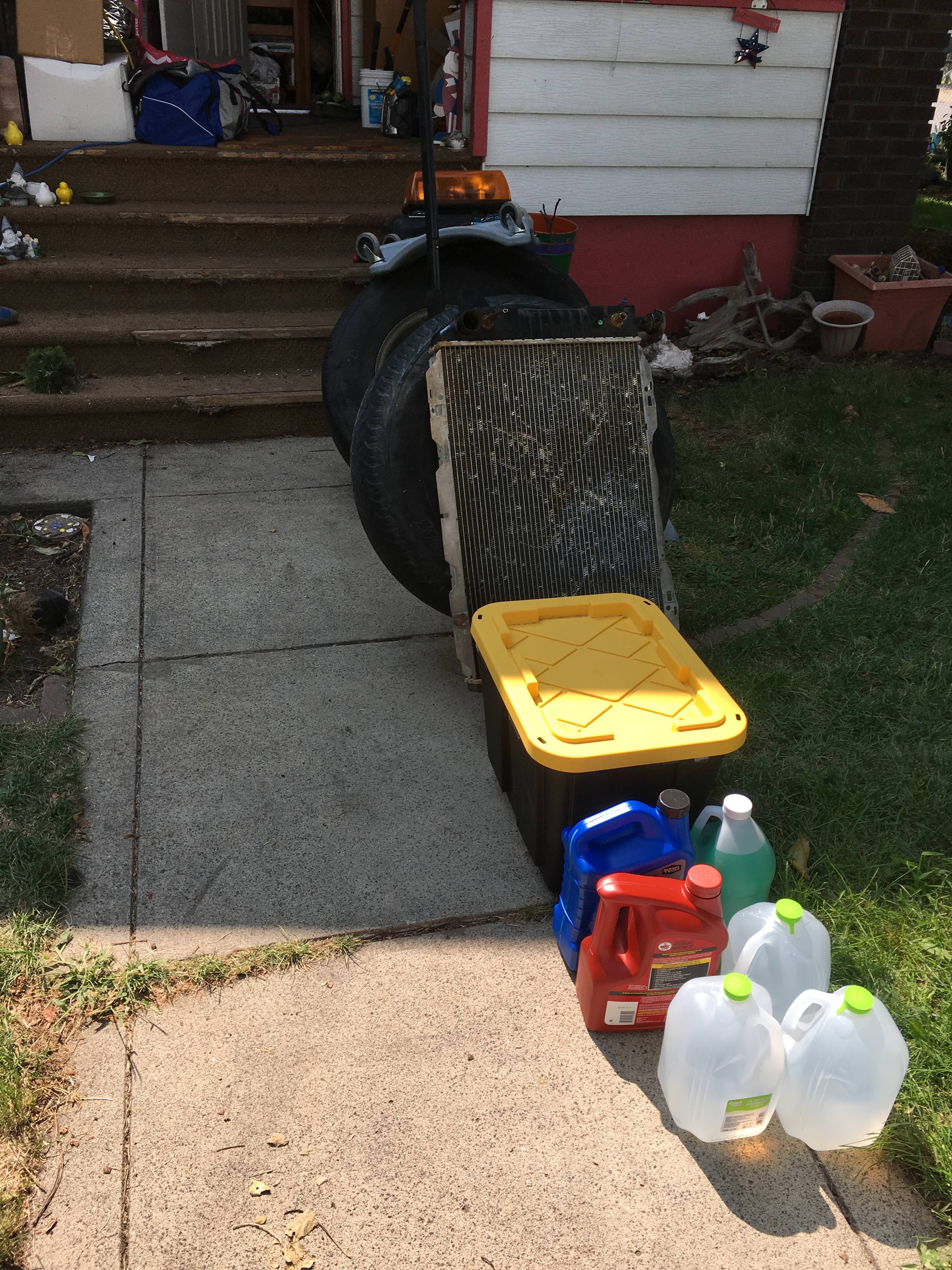 My buddy from Highschool likes taking road trips and he had the day off the same Tuesday I did. I didn't ask him to take the day off it just work'd out that way.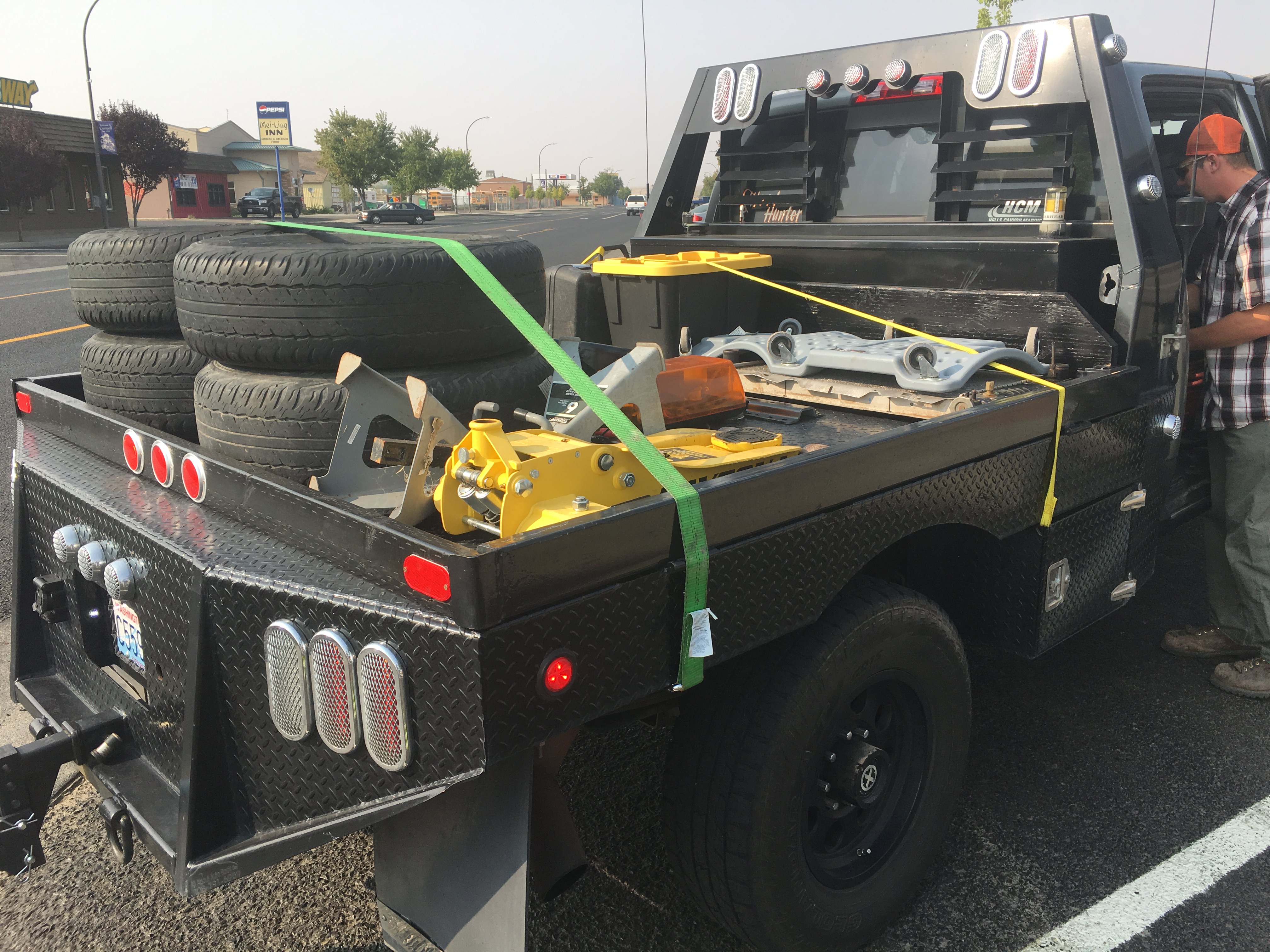 After looking things over and taking the Bronco for a test drive I pulled the trigger. My Highschool friend and seller of the Bronco were worried about the cracks in the sidewall of the tires so I put the ugly stock highway tires from project Betty and drove the 2.5 hours back home. The road trip back was fun, part of the gear we took was some GMRS radios. They are kinda like amateur radios but use different frequencies in the FCC band plan. I had a 15watt radio with a mag mount antenna and my buddy had a 5 watt radio using the same mag mount antenna Midland includes in the box. Both worked perfect for highway cruising and made riding in different vehicles way fun. I like using GMRS radios because the antennas are ~4" tall compared to tall CB antennas.
After arriving back in the valley at midnight we unloaded the extra tires that came in the Purchase and crashed for the night.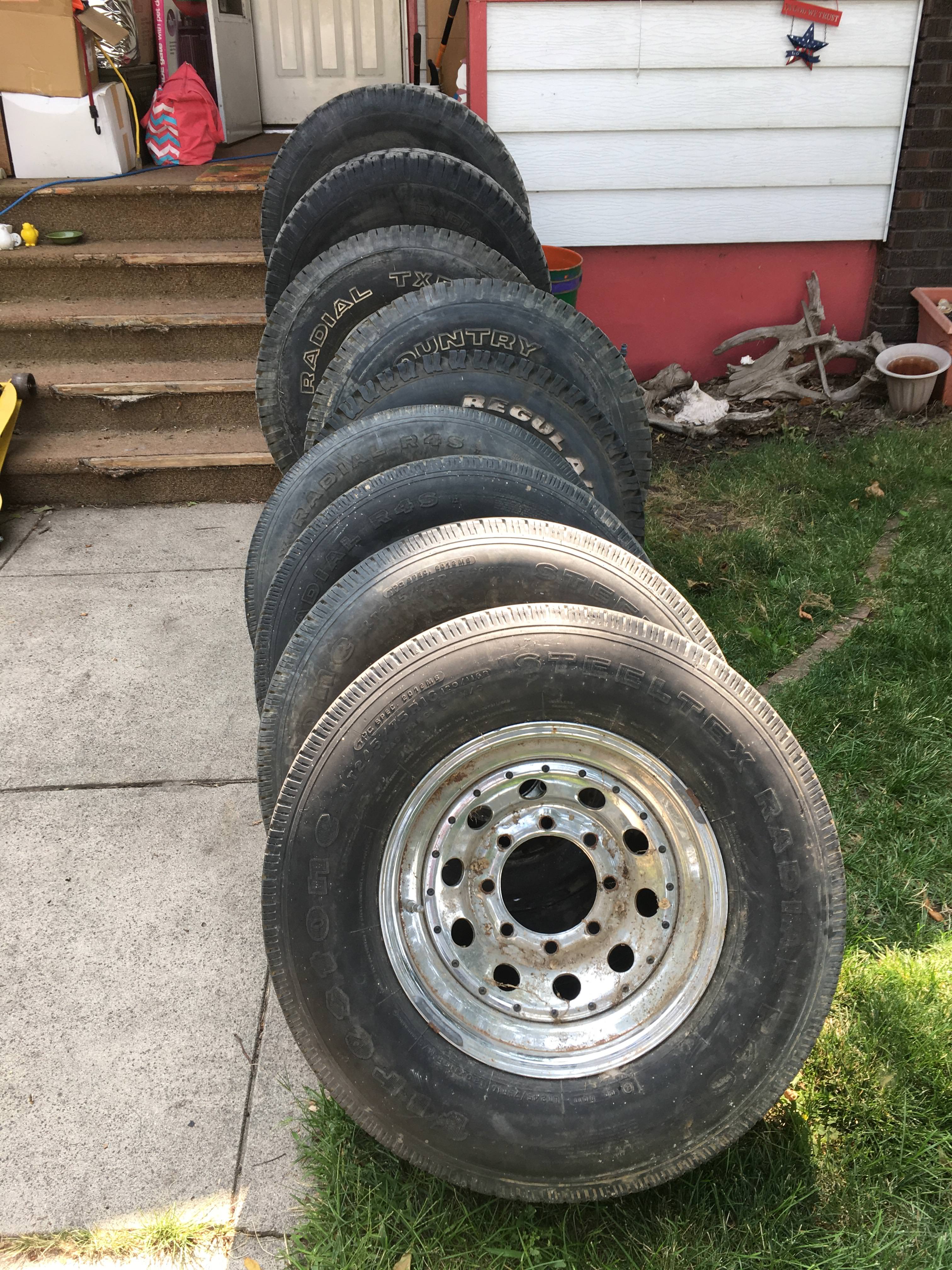 This past week had been crazy. It's car show week and I like taking the Crew Cab F-350 out but in between shows and cleaning sessions on the truck, I drove the 4 Door as much as I could. Even snapped a few pic's.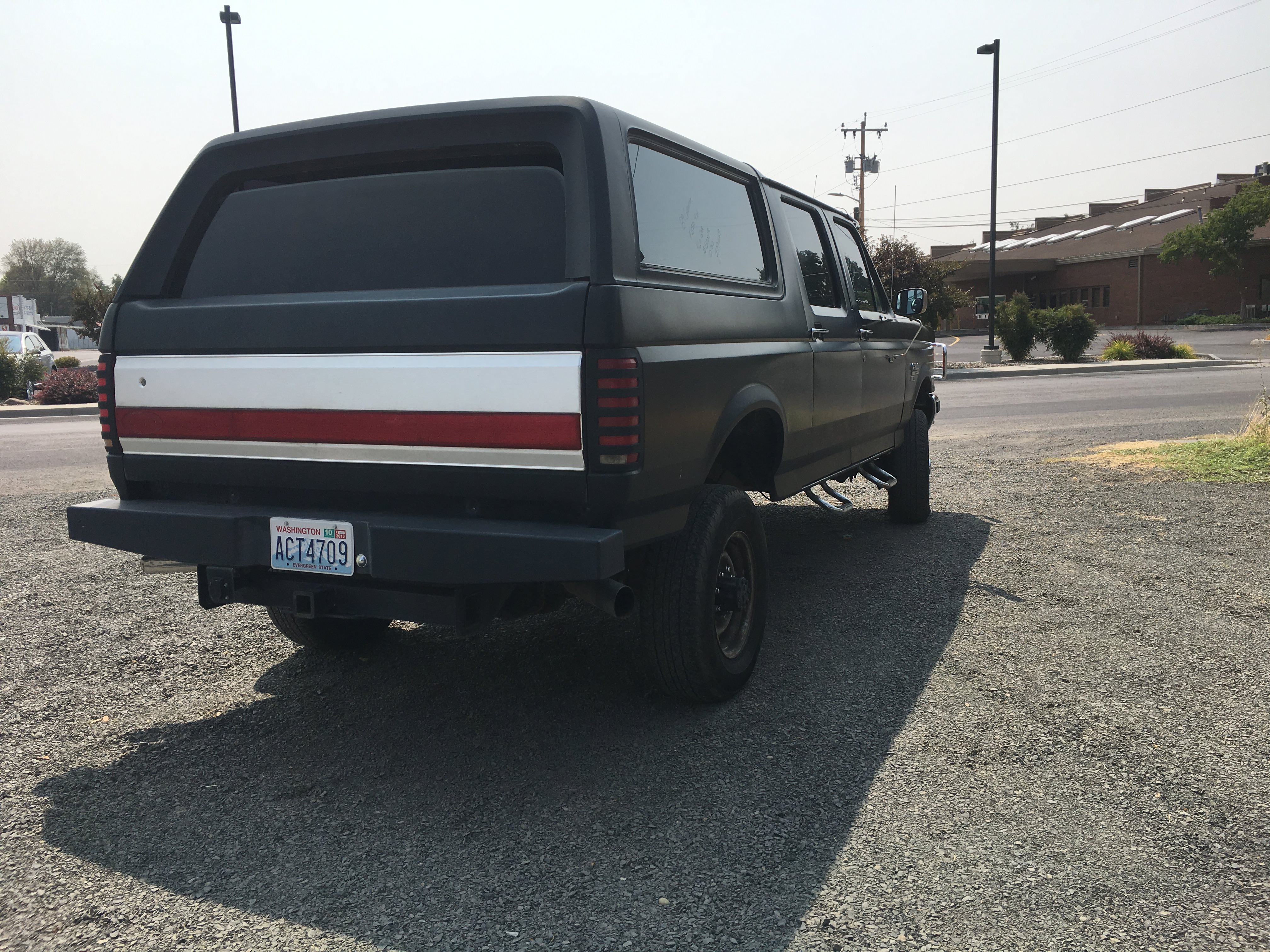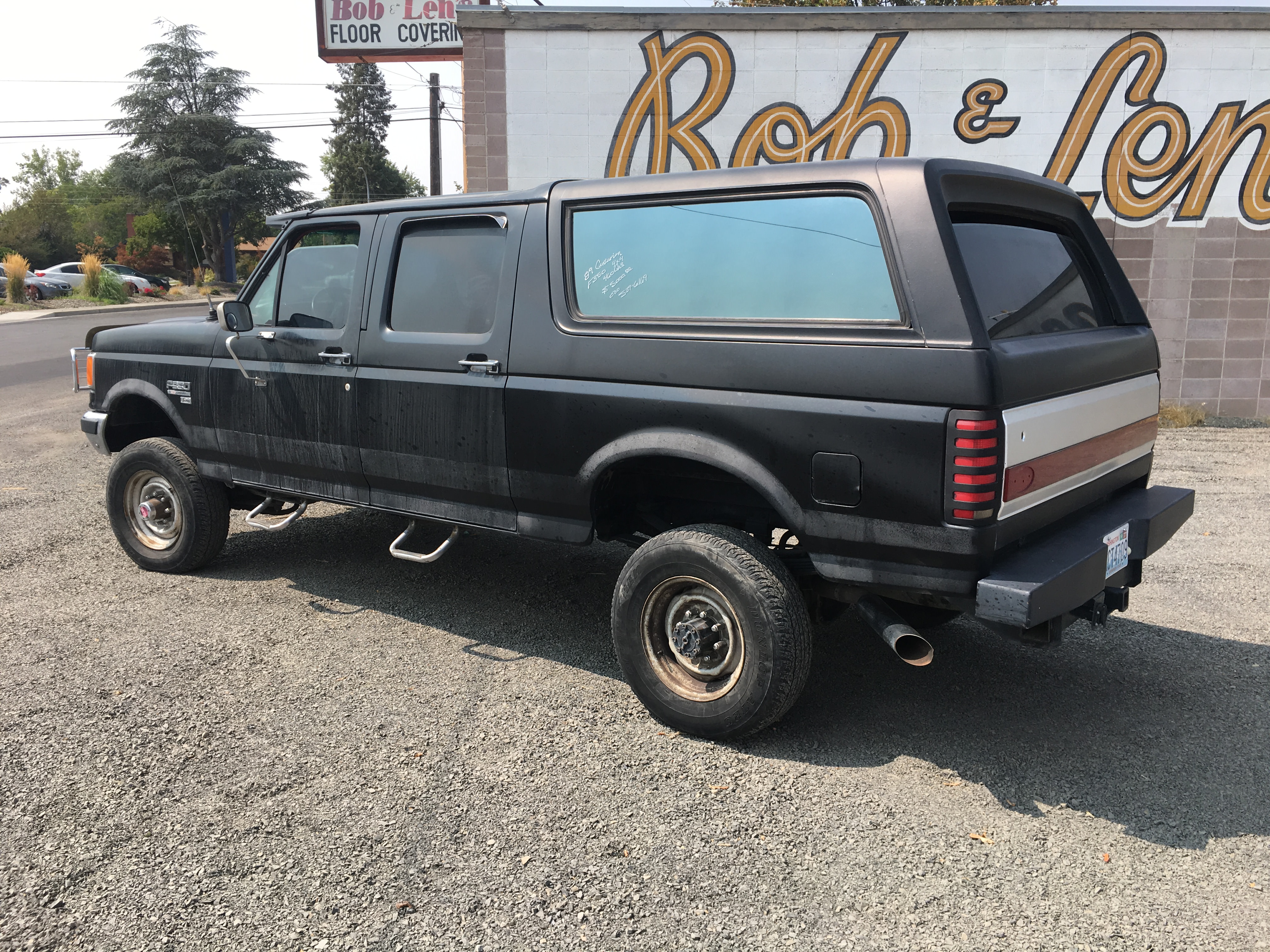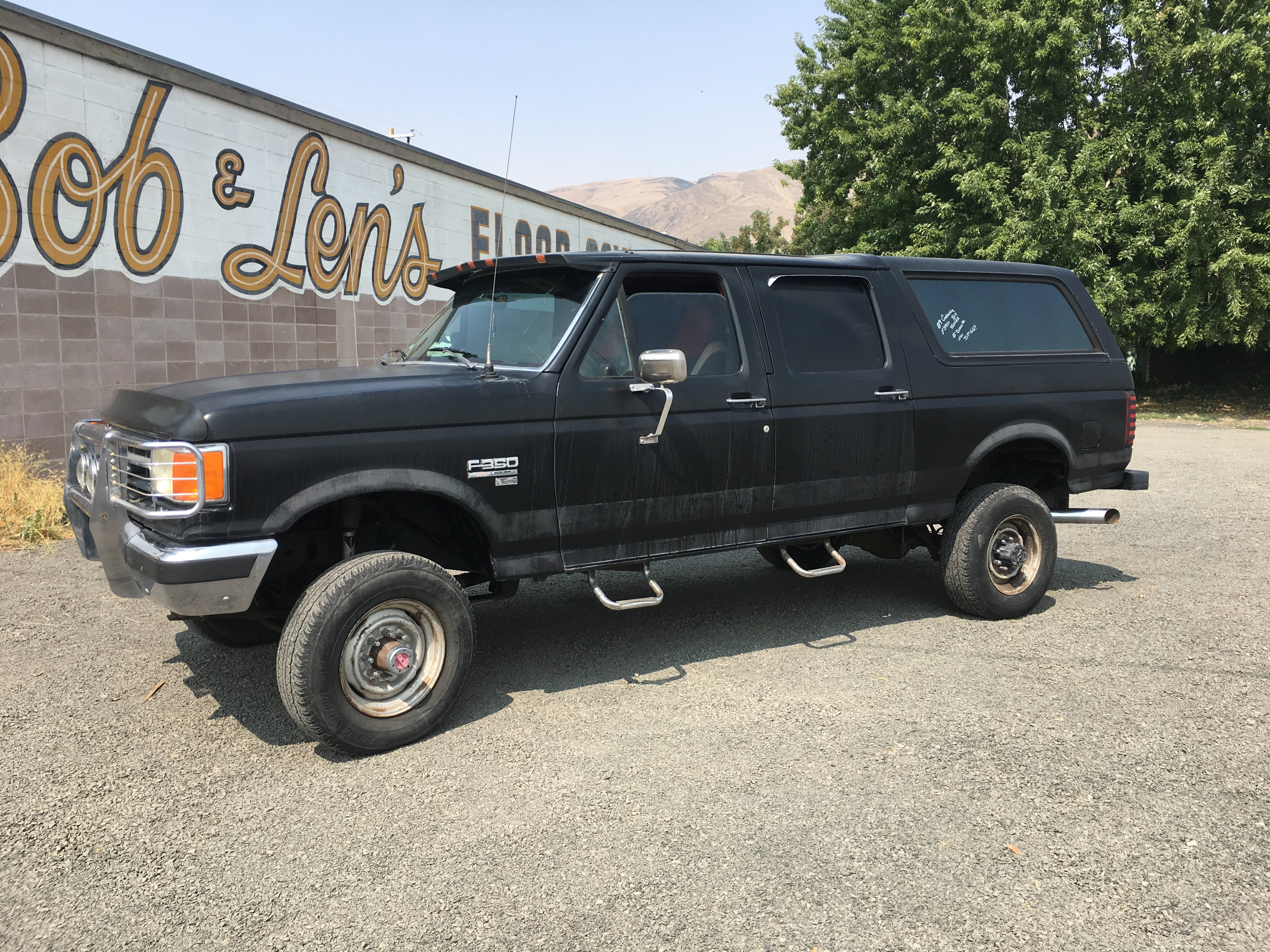 After the Show and shine event on Saturday I had some light left in the day to clean up the 35"s and see how bad they are. I think that for around town they'll be just fine.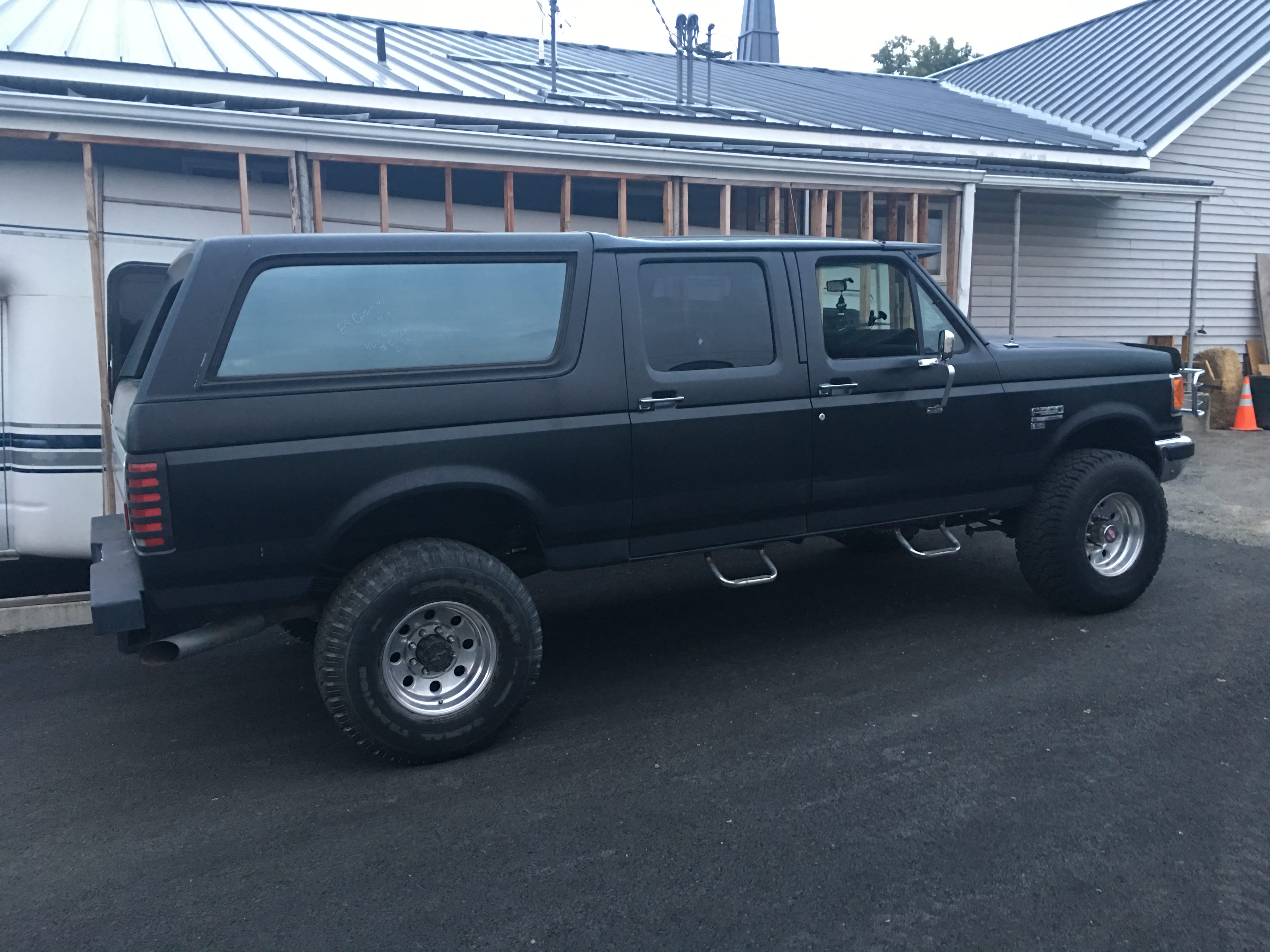 My dad introduced me to a volunteer firefighter here in the valley who is also a Bronco enthusiast and we stopped by his house. We took a look at the paint and it should clean up quite well. Definitely many adventures to be had with this special Bronco.