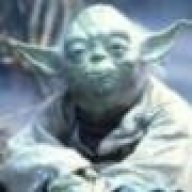 Joined

Dec 26, 2007
Messages

2,092
Reaction score

12
Location
On my 90 Bronco the wiper motor replacement was pretty straight forward, and it took about 1.5 hours. If I had my battery operated drill/***** driver it would have been a bit quicker. Also if I knew what I was doing before hand it would have been a little quicker. I did glance through my Haynes manual the night before, and it was wrong in one significant instruction. Which is my main reason for posting this.

All you have to do is

1. remove the wiper arms

2. remove the cowel, (there are screws under the hood, 6-8 of them, and another half a dozen that you access from the outside, through the top of the cowel. There are access holes drilled into the cowel.)

Haynes said that you just have to tip the cowel up. With that instruction, I bent the tabs that held the cowel in place. This made removing it all the more challenging, and reinstallation problematic.

3. there is a clip that holds the motor drive shaft to the wiper arm assembly. It was challenging to get it off, and even more so when I attemped to put it back on. After five minutes of trying to get that pin on to no avail one starts thinking of alternatives. Here is what worked for me. I turned the wipers on, and let them move a little, and then turned the ignition key off, so that they wouldn't continue to move and park themselves in the same position. That moved the components of the assembly such that I could get my hand in with greater ease. Two seconds later and the clip was properly installed.

4. remove and replace the motor. You'll have to swap a couple of parts, and it comes with instructions. Real easy.


Last edited by a moderator: