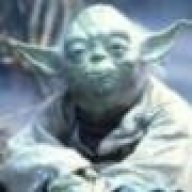 Joined

Dec 26, 2007
Messages

2,092
Reaction score

10
Location
So I'm getting closer to replacing my ball joints. Bought the parts, and rented the press.

The directions that came with the joints state that "THE CAMBER SLEEVE MUST BE RPLACED IN ANY AND ALL CASES OF BROKEN, BENT OR LOOSE UPPER BALL JOINT STUDS."

My upper passenger side is worn.

I called my local parts store and they asked me which one did I need? They had them plus or minus variying degrees.

Originally I was told by my front end mechanic that there is not a lot of adjustment and that the sleeve can only go in one way or 180 degrees the other, and that I should mark it so that I replace it in the same direction.

They don't have them in stock, and would have to order them. Is there a standard sleeve that I should have them order for me? OR do I have to pull it out and put the job on hold until they get the part?

I guess I could do the driver's side first. Examine that sleeve (which does not need to be replaced) order a new one and when that comes in... do the passenger side.