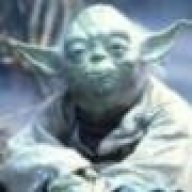 Joined

Dec 26, 2007
Messages

2,092
Reaction score

12
Location
Fuel pump relay switches, and other relays are similar to the starter solinoid, in that they make a high amperage connection through a switched low amperage connection.
Here is my fuel pump relay.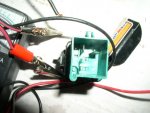 There are two smaller connections, and two larger connections.
TO test it, apply 12v to one of the smaller connections, and ground the other smaller connection.
(I used to small aligator clipped jumper wries separated by a small piece of cardboard to keep them from shorting against each other.)
You should hear it click. Then check for continuity between the two larger connections.
Now remove the power from the smaller connections and recheck continuity between the larger connections.
With power, one should have continuity, without power it should be an open circuit (no continuity).
Last edited by a moderator: